We are so excited to announce that February 22nd marks the one year anniversary of our website!  We are thankful to you, our readers.  Whether you follow us on Facebook, joined our e-mail subscription list, or just stop in from time to time to read our articles, we are so happy to have you.
Feedback
Let us know what you think.  Send us a quick message in the comments section below.
What do you like most about the Running A Household?
Is there anything you'd like to see added to the website?
We'd love to hear from you. 🙂
Pinterest
It's official: We are now on Pinterest.  As part of our one year anniversary, we thought it was time to join Pinterest.  You'll find pins of our most popular articles, and we will add pins of things that can help you successfully run a household.  So be sure to follow us.  The details are at the end of this article.
A Year In Review
We started off the website by offering articles in three main areas: Maintenance, Meals and Money.
From there, we added sections for Organization, Small Spaces, Time Management and What's Growing – a monthly calendar to show you what's growing each month.
Special thanks to our readers for sharing articles, liking them on Facebook, or pinning them on Pinterest.  Here are our top three articles that were shared on social media:
How to Organize and Store Your Receipts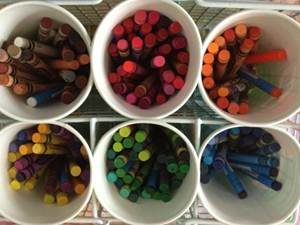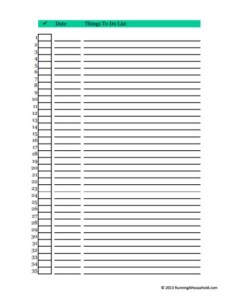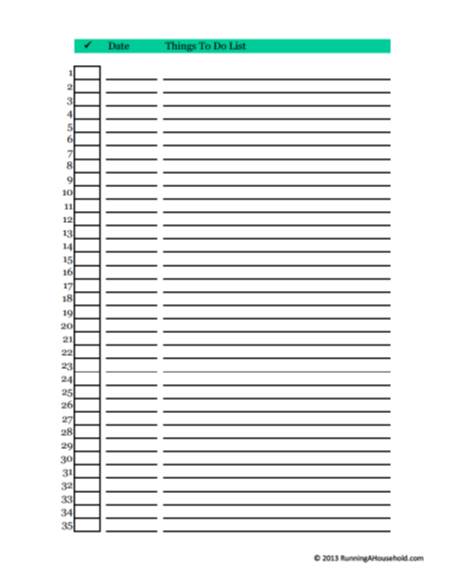 Running A Household: Best of the Best
Just in case you missed a post, here are some of the most popular articles from our first year.  Be sure to check out your favorite category.
Maintenance
Indoors:
Household Chores – Weekly Checklist
Bi-weekly and Monthly Chores Checklist
Outdoors:
Silver Maple Trees: It's a Love-Hate Relationship
Do it yourself: How to clean up fall leaves
Need more help around the house?  Check out: Toolbox: Maintenance Schedules
Meals
Grocery Shopping List by Department
Planning Your Memorial Day Cookout
The Importance of Weekly Meal Planning
Could you use some tips with meal planning for holidays and special occasions, like birthdays?  Check out: Toolbox: Meal Planning Forms
Money
How to Keep Track of Your Charitable Contributions
How to Organize and Store Your Receipts
Monthly Expense Tracker: It's not what you make, it's what you spend
Organization
Ideas for Organizing Ball Caps
How to Organize the Shoes in Your Entryway
Organize Your Passwords with a Password Chart
Simple ways to organize gift wrap paper and bows
Small Spaces
Small spaces: Narrow Staircase Challenge for Mattress
Time Management
 Tool Box: Time Management Schedule
Time Management: Setting Priorities
Time Management: Improve Your Evening Routine
Time Management: Improve Your Morning Routine
We are looking forward to our second year, and hope you will continue to join us.
Be sure to enter your e-mail address so we can let you know when a new article is posted.
Like us on Facebook to show your support.
Continue to share our posts so that your family and friends can enjoy our website.
New: Follow us out on Pinterest:  Click here