Are you looking for ideas for organizing ball caps or hats?  We've looked into several ways to keep ball caps organized. Check out these three systems to see which one works best for you.
Disclaimer: Some of the links below are referral links, which means that if you make a purchase, there is no extra cost to you, but Running A Household will receive a commission.  Thank you for supporting our website.
Organize Ball Caps with an Over the Door Cap Rack Organizer

This one is simple.  Just open the box and hang the Cap Rack Organizer
over a closet door.  This one holds up to 36 hats!
Organize Baseball Hats with Hooks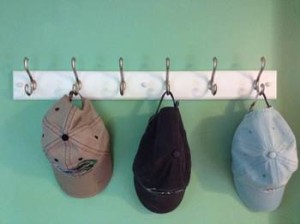 This Coat and Hat Rack
has six hooks, and keeps everything nice and tidy.  It also comes in a black or wood finish. Installation is fairly simple, but you'll need a few tools like a ruler to measure, and a screwdriver to hang it securely.
Store Ball Caps in Bins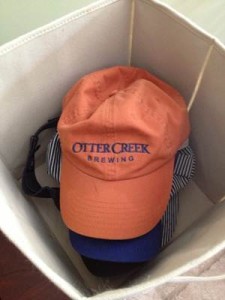 While spring cleaning, I added this feature to our mudroom.  It's a simple over-sized bin
which sits on top of our ClosetMaid Stackable
Shoe Organizer.  This system really works for us.  When we come home, the boys can simply take off their hats, and leave them in the bin.  When we are ready to leave, the hats are right there by the door. We love the deep size of this bin, and it comes in many colors which you can see here: ClosetMaid Bin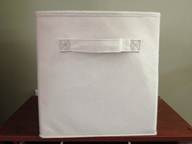 Right now, we have about 8 or 10 hats in the bin, but we could fit many more.  It's spring, so many of them are baseball caps.  In the fall, I'll take out the caps with football teams on them.  The baseball themed caps will go in a box stored in the coat closet.  Pretty simple, right?
Happy organizing!
Other articles you may find helpful:
How to Organize the Shoes in Your Entryway
Solutions for a Small Dining Room