Is it really easier to cook for four people or ten people? I always thought if I had to cook for four people, I might as well cook for ten people. It really didn't matter. Or did it? We found out this Thanksgiving.
Our 2020 Thanksgiving Assessment
We limited our 2020 Thanksgiving to our immediate household of four people. While we really missed not seeing our parents and my sister and her family, I was happy about not having to cook a full turkey. The whole process of preparing the turkey and getting it from the refrigerator to the roasting pan is a huge and messy task.
With the state and local COVID guidelines in place, we decided to play it safe and keep our celebration small. Instead of cooking our traditional 18-22 pound turkey, I bought fresh turkey drumsticks and some extra-large turkey wings. What a success!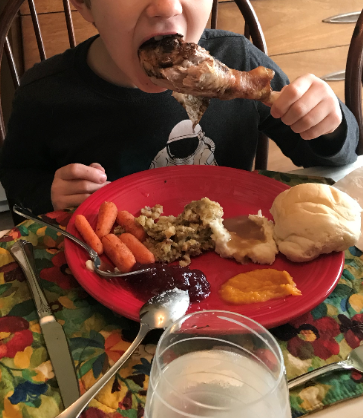 Here's what we also realized about hosting a smaller gathering:
The turkey took less time to cook in the oven. (1.5 hours vs 4 hours)
We used fewer pots and pans to cook our side dishes.
Almost everything fit in the dishwasher.
There was less stress because we didn't need to have everything perfect.
We had a clean, but not spotless home.
Our family stayed safe and didn't spread or catch any germs.
We even started decorating for Christmas in November! To be honest, it felt a bit odd to have Christmas decorations in the house before Thanksgiving. However, it made for a more enjoyable and less rushed holiday season.
While the pros may seem to outweigh the cons, there were some noticeable things we missed at Thanksgiving this year:
Seeing our relatives in person
Hearing stories from the past and reminiscing
Sharing traditional side dishes (Mom's butternut squash, pumpkin bread and pumpkin pie from Atkins in Amherst)
I knew I couldn't replicate the Atkins pie, so instead I made these mini pumpkin pies. They turned out fantastic. Just the right portion size and very flavorful. Here's what they looked like while baking in the oven: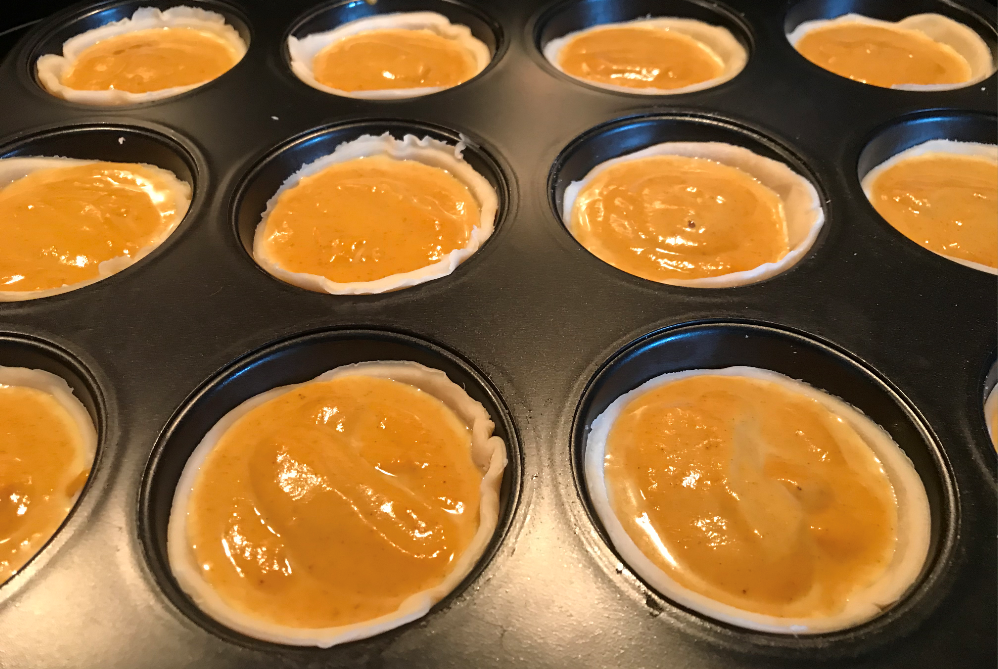 For the full recipe, check out the pin we saved on our Pinterest page:
https://www.pinterest.com/pin/40532465385743043/
">Mini Pumpkin Pies
While we were happy with our decision to stay safe and healthy, we look forward to getting back to our family tradition of hosting Thanksgiving with our entire family.
Assessing your 2020 Thanksgiving
How was your Thanksgiving? Be sure to jot down a few notes to help you plan for next year. Click here to print our free printable form: Party and Event Assessment Chart