September is here and autumn is in the air. Although 2020 seems to be an unusual year, planning is still important. Which planning system do you prefer? We have a few suggestions.
Free Printable Blank Monthly Calendars for Fall 2020
If you prefer to see your calendar one month at a time, you've come to the right place. We've put together 4 free printable blank monthly calendars for September 2020, October 2020, November 2020 and December 2020.
Just download and print. Then you can keep track of your upcoming appointments and plans by posting on the on the refrigerator or wall in your command center.
These calendars will take you through the end of the year, and let you freely plan your month. Just click on the download buttons below each monthly calendar to get your free copy.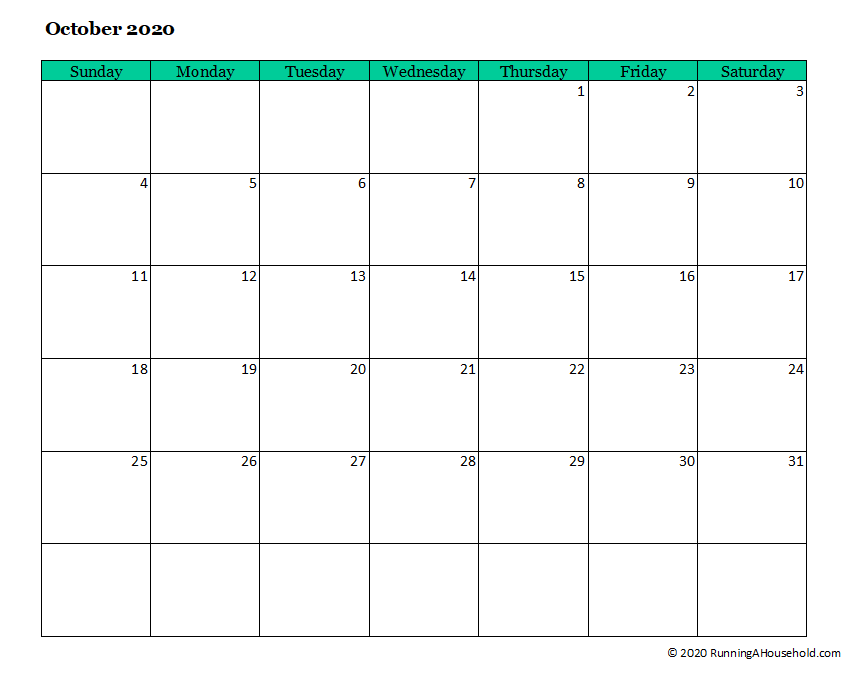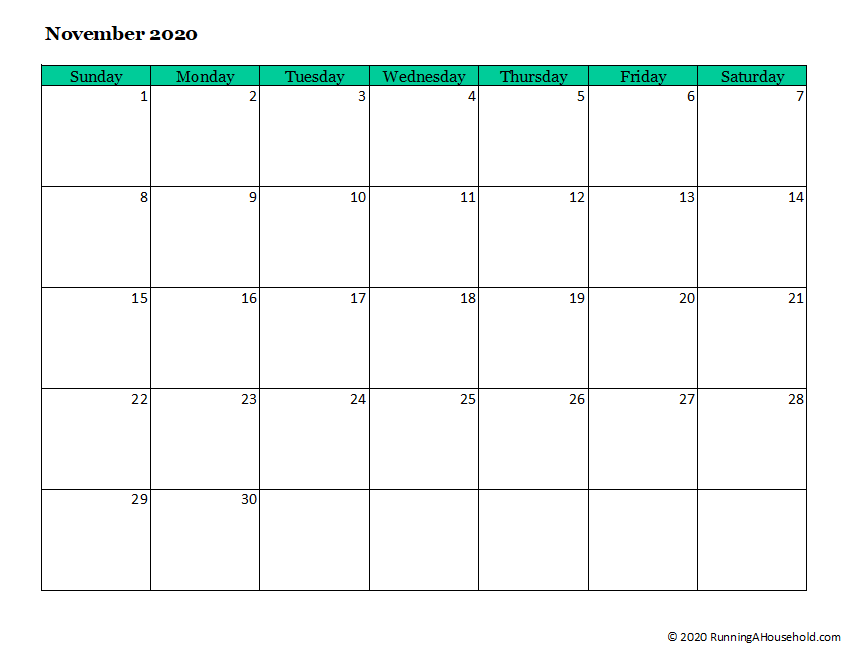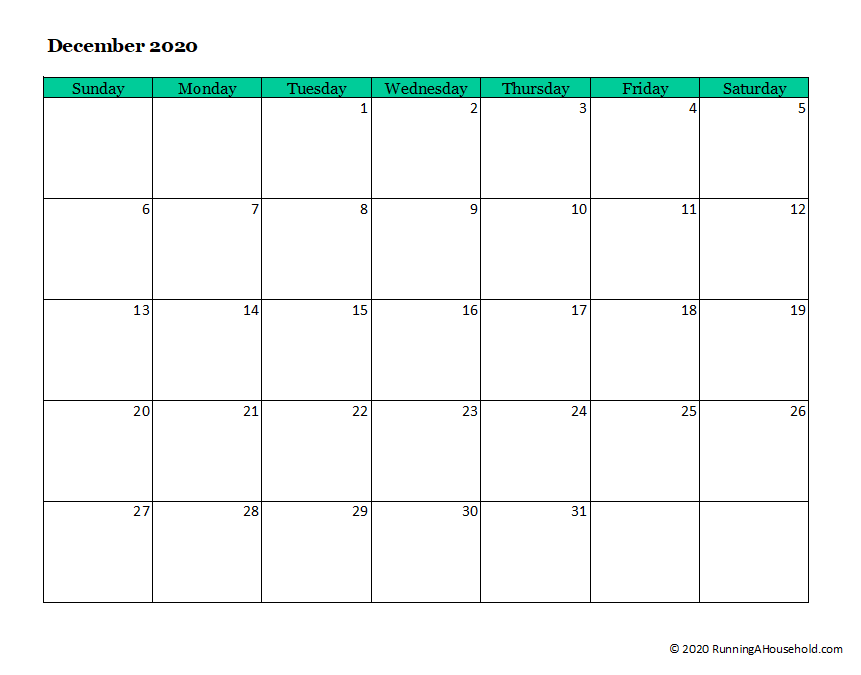 Annual Calendars and Planners
In addition to printable monthly calendars, you may want to use a planner to manage your time. If you love planning as much as we do, check out these planners and tools we love. They offer weekly calendars as well as space to keep track of your daily schedule and to do list.
Disclaimer: Some of the links below are referral links,
which means that if you make a purchase, there is no extra cost,
but Running A Household will receive a commission.
Option 1: Academic Year
This one runs from July 2020 to June 2021 and can be very useful for students and teachers.
Option 2: Calendar Year
This planner runs for the full calendar year of January 2021 to December 2021. The floral design offers a cheerful pattern that inspires you to use the planner.
Pens: Have you tried these Multi-Color Pens? Colors include purple, pink, aqua, blue, green, lime, black and red. We find them easy to write with and fun to use!
Happy planning!