Do you have a lot of unused gift cards?  How about gift certificates to restaurants?  Here's a way to organize your gift cards so you can find them easily.
Step 1:  Sort your cards into two piles: Stores and Restaurants.
Step 2:  Put each pile into alphabetical order.
Step 3: Write down the name of each card and the value on the following charts:
Step 4: Decorate a pocket folder using scrapbook supplies. (Optional)
Tools Used
Fiskars Personal Trimmer
Fiskars Tape Runner
Scrapbooking paper by Reflections
Orange pocket folder from Staples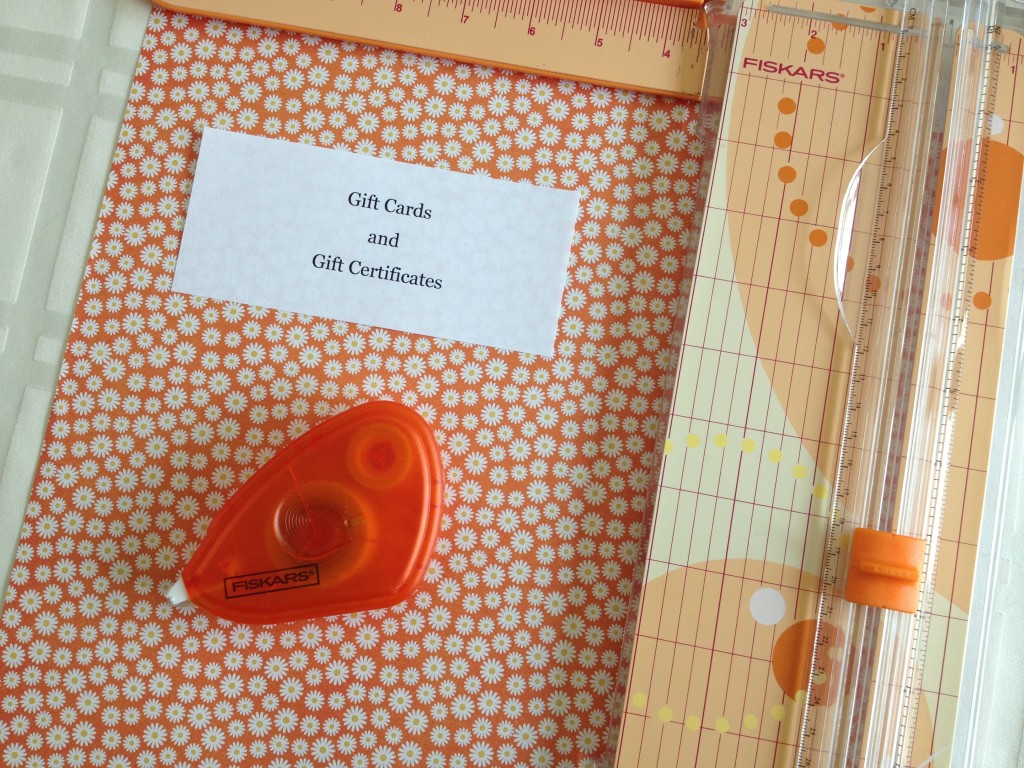 Step 5: Place gift cards in envelopes, and file with charts in a pocket folder like the one below.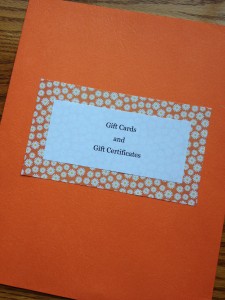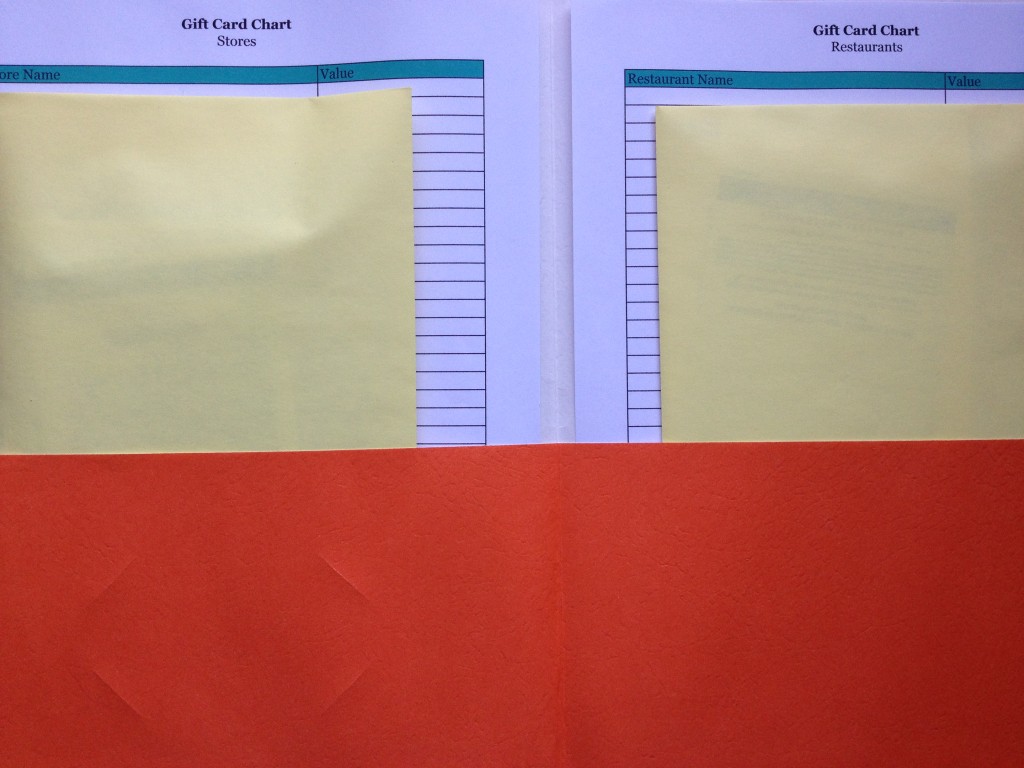 Now all of your gift cards and gift certificates are organized and easy to locate.  This just makes me want to look in my folder, and see where I can go shopping now. 🙂